Dan Savage on the Virtues of Infidelity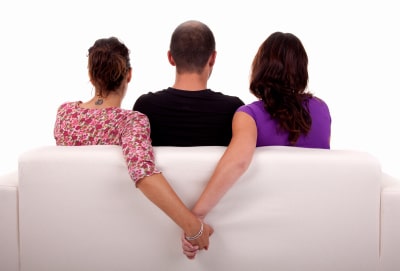 Sex-Advice columnist Dan Savage, best known for his It Gets Better project, has spent 20 years telling us that monogamy is harder than we admit and promoting a sexual ethic that he thinks honors the reality — rather than the romantic ideal — of marriage. In Savage Love, his weekly column, he argues against the American obsession with strict fidelity to one partner. In its place he proposes something the article calls American Gay Male, after the gay community's tolerance for pornography, fetishes and a variety of partnered arrangements, from strict monogamy to wide openness.
Savage believes that it is a mistake to treat monogamy (rather than honesty or joy or humor) as the main indicator of a successful marriage.
"The mistake that straight people made," Savage says, "was imposing the monogamous expectation on men. Men were never expected to be monogamous. Men had concubines, mistresses and access to prostitutes, until everybody decided marriage had to be egalitar ­ian and fairsey. And it's been a disaster for marriage."
Personally, I think Savage is right, but that most people rule with their heart instead of their head. There's a huge difference between my wife telling me that she got drunk and hooked up on a business trip to Portugal than her telling me she's in love with another man and leaving me. Honoring the greater entity known as the relationship is more important, more honest, and more realistic than 100% fidelity.
DO YOU WANT TO FIX YOUR BROKEN MAN-PICKER?
I'm not advocating for cheating, but a rethinking of what's "effective", given human desires, the value of a stable relationship, and the length of a lifetime commitment.
Explore the article here and share your thoughts in the comments below.
DO YOU WANT TO FIX YOUR BROKEN MAN-PICKER?