Should I Disclose the Number of Sexual Partners I've Had In the Past?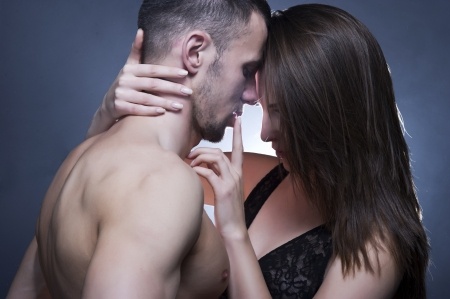 I've been reading for a while, and I find myself hopping on your blog whenever I meet a new guy or am faced with a new situation. But have yet to find something to address my question, given all the differences in the way men and women view sex and relationships and communication: What are the rules about disclosing your number of sexual partners and should it matter?
Now of course I think about this more so in a safety sense, not that I need to know how many girls a guy has slept with but more so I want to know that he is safe for me to sleep with. Inevitably though, this question of numbers comes up and I always hate when my number is higher than his or significantly lower. I know it sounds silly but it's hard to know what a man is thinking when you share this type of thing. Is it better to just keep it to yourself? Do numbers really matter?
Megan
Dear Megan,
LOVE YOU for asking this question. As always, my opinion is just my opinion. Feel free to disagree. (And I know you will!)
So, like the whole "Who Pays" thing, there are different rules for men and women. Mainly because the sexual double standard is alive and well. I don't endorse this. I report this.
The average number of partners a man purports to have in a lifetime is around 11. The average number of partners a woman purports to have is closer to 6. Of course, this is not true.
Says Dr. Norman Brown of the University of Alberta:
"Every time a man has sex with a woman, a woman has to have sex with a man. So either there are some very lucky joes out there or someone is not getting their numbers right," Brown said.
I know I haven't answered your question, Megan, but I thought I would puncture a hole in the "men are promiscuous/women are chaste" thing. If a man's sleeping with a woman, a woman's sleeping with a man and everybody's numbers are going up. So there.
And as far as I'm concerned it is NOBODY'S BUSINESS HOW MANY PEOPLE YOU'VE SLEPT WITH.
And as far as I'm concerned it is NOBODY'S BUSINESS HOW MANY PEOPLE YOU'VE SLEPT WITH.
Similarly, it's none of your business how many people he's slept with. This is a classic "don't ask, don't tell" situation, on par with "Are you dating anyone else right now?" and "Have you ever had a drug fueled orgy with six Polynesian dwarves?" If you say yes, you've got a lot of explaining to do, and frankly, you shouldn't have to explain….
Before you jump all over me, this is not the same as "Do you have any STDs?" That is a pointed and specific health-related question, where full disclosure is essential. But some guy can sleep with 100 women and not get herpes and some woman can go down on one guy and get herpes. And although one's odds certainly do go up with multiple sexual partners, a number doesn't necessarily reveal any greater truths.
Take me. I've had a pretty decent single run (more than 10, less than Wilt Chamberlain), but have NEVER had unprotected sex with a non-girlfriend. Is that better or worse than a guy who has slept with eight women but never used a condom?
I recall one well-meaning woman who asked me on our first date what my "number" was. I laughed and told her it was none of her business. She playfully said that she could handle it. I playfully told her that it was irrelevant: I was with her at this moment, and my past history bore little relevance. The more I refused to answer, the more she dug in. Finally, she said, "Whatever you say, it won't bother me. As long as the number is less than X." And when I gave her a look that revealed that her guesstimate was low, her jaw dropped. Way to not judge me!
Years ago, my best friend went out with a woman in her mid-30's who confessed that she'd been with over 30 men in her life. My friend FREAKED out, because his number was lower than hers, and because he couldn't bear to picture her being pounded by 30 different guys. I told him he was being ridiculous. If this woman was never married, never dated a guy for more than a year, and was exclusive with a new boyfriend every six months, she will easily top 30 men at that age. Sleeping with fifteen people in the year after your divorce is a lot more promiscuous than sleeping with thirty people in your whole life.
Thus, a man has no right to know your number, lest he judge you by a different standard than he judges himself. If he insists, give him a little white lie. It's none of his business and he doesn't deserve the truth. Seriously. As long as you're not sleeping with anyone while you're dating him, whatever you did in your past is between you and your conscience.
As long as you're not sleeping with anyone while you're dating him, whatever you did in your past is between you and your conscience.
So Megan, it's not that numbers don't matter. It's that they can be deceiving. Questions about numbers only beget more questions and create more insecurity. The only thing you need to know about his sexual past is whether he's disease free. If he is, judge him for his merits, his efforts towards you, and how he treats you.
But certainly don't get on his case because he had a successful sex life for the fifteen adult years before he met you.