The Downside to Being Beautiful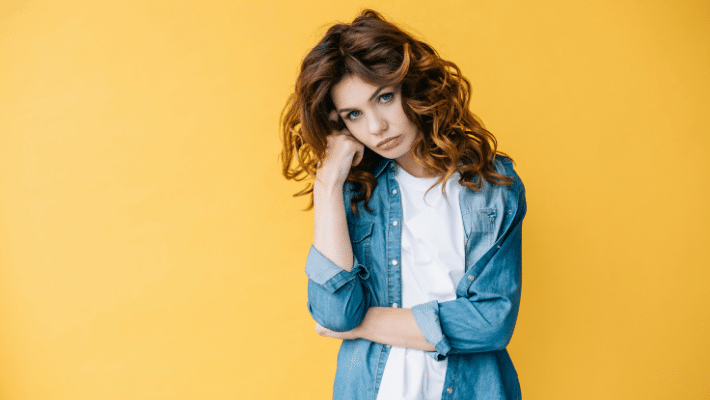 You may have heard of Samantha Brick by now. Her article for the Daily Mail about how women hate her for her beauty has gone viral.
Brick, 41, explains that she's been given free drinks her whole life because she's hot.
The downside? Not one girlfriend has ever asked her to be a bridesmaid. Envious bosses have forced her out of jobs. Friendships are nearly impossible to maintain.
Therapist Marisa Peer, author of self-help guide Ultimate Confidence, says that women have always measured themselves against each other by their looks rather than achievements.
"It's hard when everyone resents you for your looks," says Brick. Men think "what's the point, she's out of my league" and don't ask you out. And women don't want to hang out with someone more attractive than they are…I find that older women are the most hostile to beautiful women – perhaps because they feel their own bloom fading."
At the end of the article, she confesses that, at 41, she's one of the few women "welcoming the decline of my looks." She writes "I can't wait for the wrinkles and the grey hair that will help me blend into the background."
We can certainly debate as to whether Ms. Brick is attractive enough to warrant this conversation. The real question, however, is why the claws have come out with such glee, trying to tear her down. I think it's a few things.
First of all, we don't like anyone who brags about herself, even if there's cause for bragging.
Second, we don't like anyone who brags about herself without proper cause.
Third, we don't like anyone who seems too happy or self-satisfied – as she claims to be in her marriage to an older man in the French countryside.
DO YOU WANT TO FIX YOUR BROKEN MAN-PICKER?
Fourth, there's always a bit of schadenfreude in the world. We root against the guy who went to Harvard in the movie. We like to see poor lottery winners, not rich ones. We want to take down whomever's in power – Microsoft, the government, our boss – just so they get their comeuppance.
Finally, I think that people are jealous and lashing out anonymously on the Internet is the best way to vent.
Did Samantha Brick come off as a little smug and clueless for someone who is marginally attractive? Absolutely.
But I don't think she was lying. I just think that people didn't want to concede that she was telling the truth.
Read the article and see multiple photos of Ms. Brick here. And click here to read my article on the woes of attractive women called "Pity the Pretty" here.
DO YOU WANT TO FIX YOUR BROKEN MAN-PICKER?