If I'm a Great Woman, Why Can't I Find Love?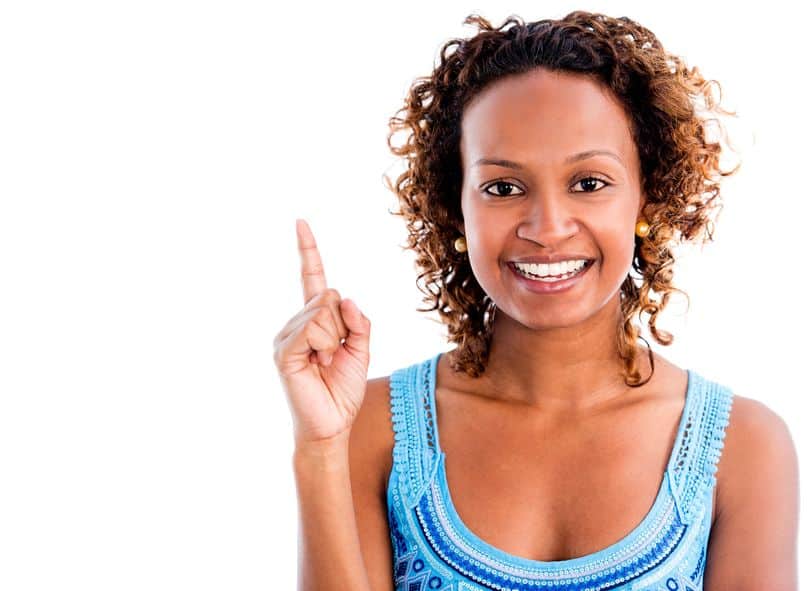 Wow. Where do I start? I'm 42, and have never been married, and I guess that I have been dating idiots, or men who are not even dating material for the last 10 years. People always ask me why I am still single, I get all the popular comments, like "Oh, that's a shame, still single at your age". It's ridiculous.
There is nothing wrong with me, I'm athletic, been told I am attractive, outgoing, and I enjoy sports, and all sorts of out door activities, and have a great circle of friends, so why after all this time have I not met anyone? My last serious relationship was back in college! I've dated on and off for a few months to a year, only to have things crash and burn for one reason or another.
What am I doing wrong? I've tried online dating, only to become seriously jaded by it all. I do have an open mind, and have even considered meeting and dating guys I normally would not. But nothing ever comes from it. Do I give up? I'm tired of friends telling me that when I least expect it, I will meet someone great, well, I have not been expecting it, and it never came. What now? 🙁
Lauren
Dear Lauren,
I'm reminded of a story that Rich Gosse, the founder of AmericanSingles, once shared with me. It was an amazing response to how he dealt with skeptical press inquiries about his new business model.
"What kind of loser (I'm paraphrasing here) would go to an online dating site to meet someone?" the press would ask.
To which Rich would reply: 'Well, there are a number of people out there who are socially awkward. There are a number of people who are somewhat weak and needy. There are a number of people who are so desperate for companionship that they'd do anything to avoid being alone. I call these people 'married people'."
I thought that was a brilliant answer. After all, there's no special skill for getting married. Buy a ring, take a vow, and you're married. It's why I've never once worried about my qualifications to give dating advice. I didn't suddenly get smarter by getting married. And if my wife dumped me, I wouldn't suddenly get dumber.
All of this is me saying that there's nothing wrong with being single. …Despite the title of my second book, Why You're Still Single: Things Your Friends Would Tell You If You Promised To Get Mad, being single is a fine state of affairs. I've was single for 35 years and don't regret spending ten years actively looking for love.
That said, most single people DO want to find an amazing person and get married. Which is why questions like Why You're Still Single, "Why I can't find love", and "Why He Isn't That Into Me" are supremely relevant. And since the age-old answers like "I'm picky," "I just haven't met the right guy," and "Men suck" aren't leading us to a desired conclusion, everything I write is designed to create a greater level of self-awareness in how we are complicit in our own fates.
Shining the light on myself, I've definitely been too picky at times. I've been difficult and argumentative at other times. I've been in dire financial and career straits at other times. Not surprisingly, now that my career as a dating coach is in order and my head is on straight, I'm more open to giving and receiving love.
So what's your blind spot? I couldn't tell you, but I know there's something there that you're not seeing. Read this post from a few months back and you'll hear yourself, Lauren. It's from another amazing 42-year-old woman, who can't fathom why she hasn't put it all together. You seem to be more self-aware, in that you're claiming to have an open mind about dating. So that's a start.
But I think the greatest thing keeping single people single is that they don't truly make an effort to change things. They say they do, but they are stuck in their comfort zone and don't really DO anything about pursuing love.
Think about dating as a job hunt. This is the core metaphor driving my first book, and a guiding principle of my friend Rachel Greenwald's book as well. When we're unemployed, we do everything in our power to find work. Yet when we're single, we sort of hope things will work out. You said it yourself. "It'll happen when I least expect it." No! It'll happen when you create it. So what are you doing to create it?
Are you telling your friends you're looking for potential partners – and that they should set you up with single eligible guys?
Are you going to singles events — parties, trips, cruises — or at least doing activities that have single men in attendance?
Are you taking online dating as seriously as you could be?
Have you gotten a new photo?
Have you a one-of-a-kind essay?
Have you signed up for a six-month subscription on a big dating site?
Have you been spending time searching for and initiating contact with men?
DO YOU WANT TO FIX YOUR BROKEN MAN-PICKER?
Have you been giving men second chances on dates?
Have you considered hiring a matchmaker or a dating coach?
If you're not doing all of these things, you're not doing enough. Yes, it's great when the universe provides a cute, attractive, successful, intuitive, funny, kind, emotionally available man at your doorstep. But since this hasn't happened in 42 years, what makes you think it's gonna start now?
Listen, I don't know you from Adam, which is why any advice I can give you is a bit scattershot. But I can tell you this:
Happiness studies have shown that happy people are the ones whose goals and actions are aligned. So if a guy is a people person, but works as a security guard by himself for eight hours a night, it should come as no surprise that he's not all that happy.
So ask yourself: are your goals and your actions aligned?
Your goal: You want to be married.
Your actions thus far: ???
If finding love is truly more important than anything else in the world, maybe you should start living your life like it. Take action and change can happen. Otherwise, it's just a lot of magical thinking.
If you want to know how to take action, you can reach me here.
DO YOU WANT TO FIX YOUR BROKEN MAN-PICKER?